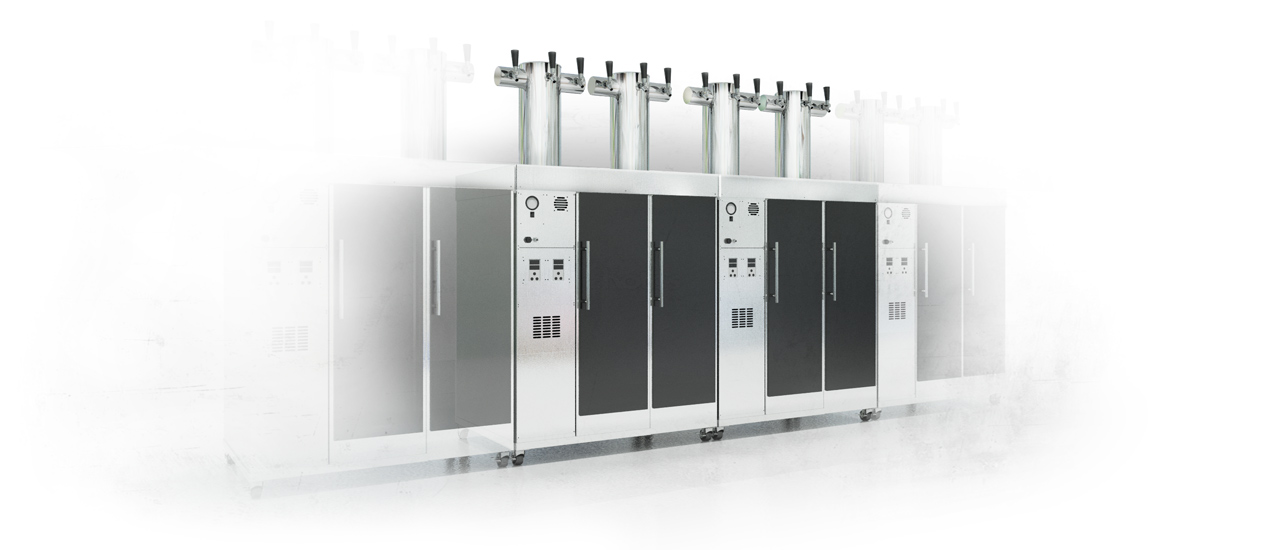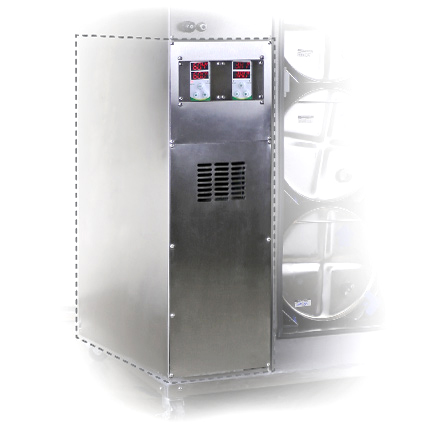 SlimChill™
Compact, On-board Cooling
The SlimChill™ multi tap glycol cooled towers with built in air supply and cooling system and stainless steel finish.
Glycol temperature controlled cooling system
Modular for stackable configurations
Front side cooling
Elegant stainless steel design
Freight Shipping Required
(*You'll be contacted to arrange shipping upon purchase)
Purchase Options Below
Compact glycol coolers for at the tap cooling.
Our team of engineers has developed a first class wine temperature technology! We offer true temperature control! Our SlimChill™ cooling units are specialized glycol powered systems that monitors the temperature of the wine with a temperature probe right at the tap! When wine is poured, we immediately adjust the wine temp through a proprietary flash chilling chamber. This new technology insures a perfectly poured glass, or carafe every time.
These units are not your typical "Wine Kegerators". Configured for multiple lines & temperatures using a modular "stackable" design. they are elegant and simple to use, easily serviced, and perfectly temperature controlled!
Purchase

The SlimTap® 3up Stainless

506428

3 Tap Glycol cooled tower, Stainless finish
with built in air supply system.
Call 530-247-6909 for Purchasing

The SlimTap® 6up Stainless

506429

6 Tap Glycol cooled tower, Stainless finish
with built in air supply system.
Call 530-247-6909 for Purchasing

The SlimTap® 4 Tap Dual Temp Cooler

503783

Tap tower, kegs, air & wine lines,
on board air supply and refrigeration.
Call 530-247-6909 for Purchasing
Back to TORR's Dispenser Range