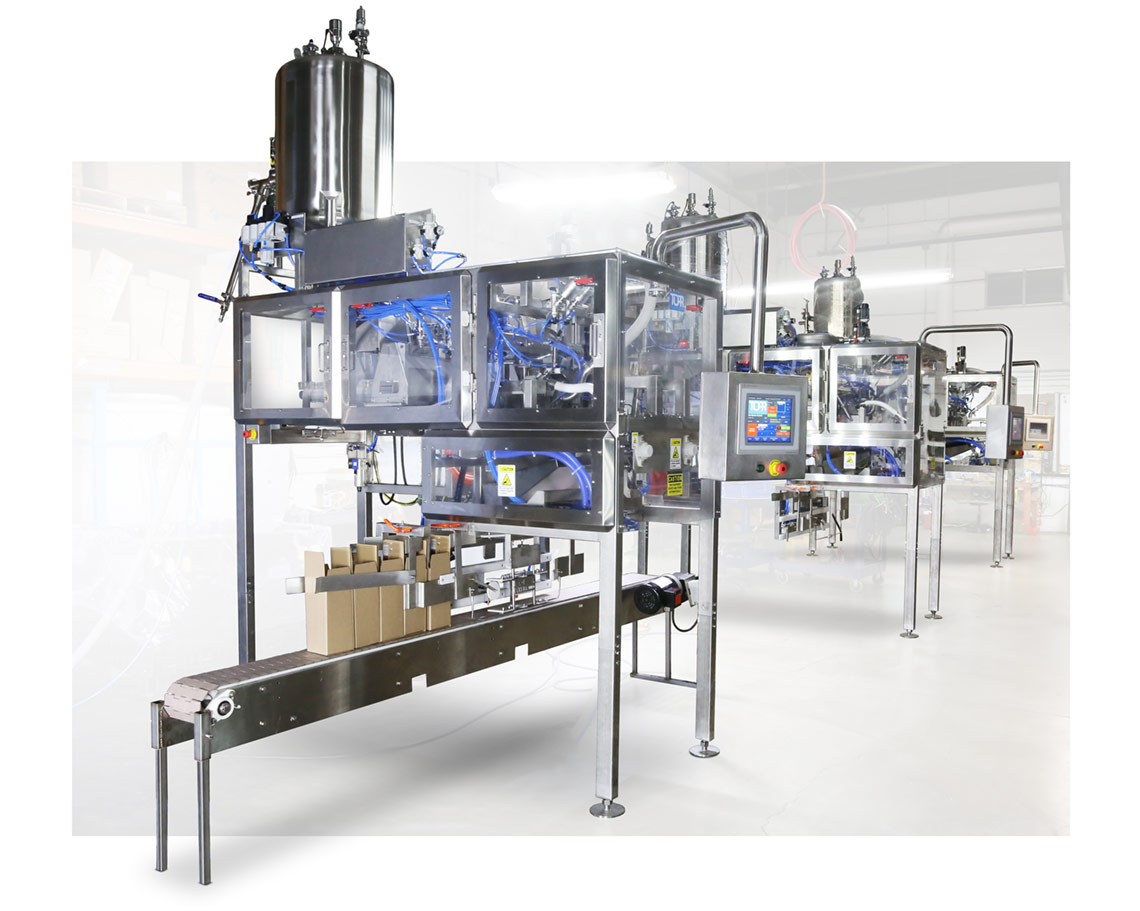 Universal Fill Valve System
Our Filler Models 140 and higher are designed arround the Torr Universal Fill Valve platform, ensuring a standardized and well supported filling platform.
learn more here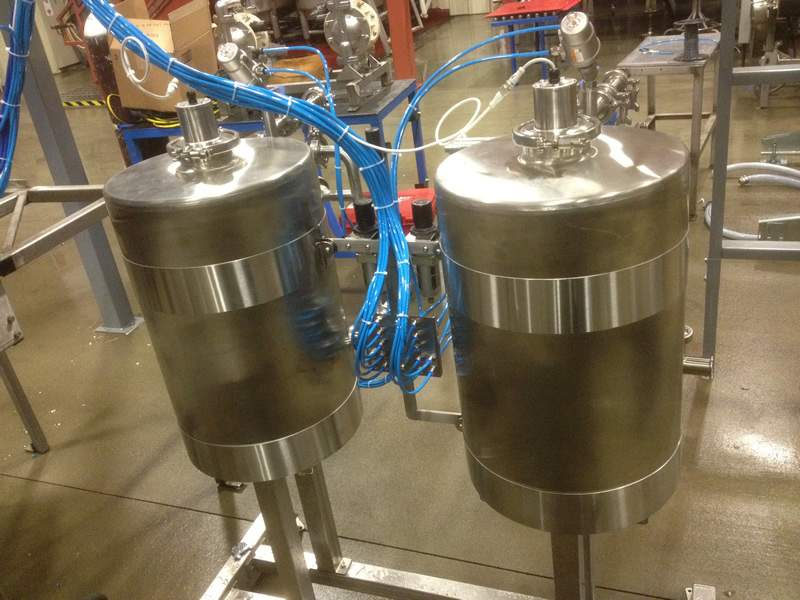 Tanks and Product Delivery Systems
TORR can recommend and supply the correct system to ensure accurate and controlled fills for your application and needs. The tanks are built in-house to your needed specs to minimize outsourcing costs. Systems are fully tested before installation. To see recommended and unrecommended product delivery system configurations click here.
Please call 530-247-6909 for more information.

Conveyor Systems, Box Erecting & Sealing Systems
We provide complete integrated systems taylored to your unique application including conveyors, box erecting / closing, all the way to automatic bag loading.
Contact us for more info or to get started on your company's custom application here
Please call 530-247-6909 for more information.