TORR Model 100
Manual Liquid Filling Machine for Bags and Stand up Pouches
Fills Bag-in-Box (BIB), Stand up pouches with face mounted dispense taps & edge mounted screw caps (requires optional tooling kit)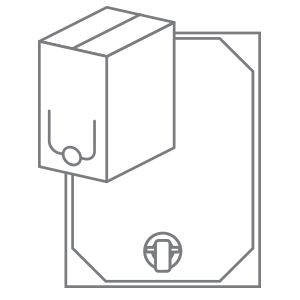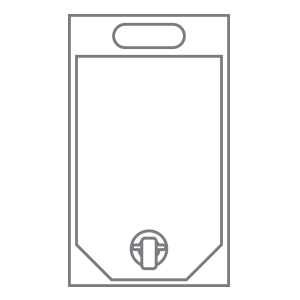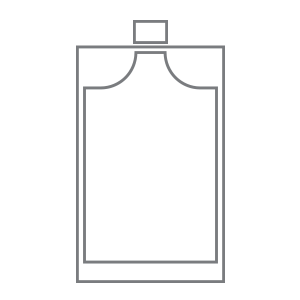 Laboratory Style Manual Filling Machine System
The TORR 100 is a tabletop, manual bag-in-box filler and pouch filler machine intended for laboratory use and small production runs.
The TORR 100 manual bagging machine is designed to fill stand up pouches and bags from 0.75- to 20-liter capacity. It is a single head, manual filler. The operator loads each bag into the spout gripper and manually removes the tap. Customers must supply product under pressure to the filler metering tank. Nitrogen purge and vacuuming are available as options.
Product measurement: Visual sight gauge. +/-1 % accuracy by volume.
Contact surfaces:All piping is 316L stainless steel and FDA/3A-approved food grade plastics and tubing.
Utilities: No electrical power required. Compressed air and nitrogen required with vacuum, nitrogen purge option.
Performance: Bags per minute is dependent on operator agility and size. Typically 0.5 to 1 BPM.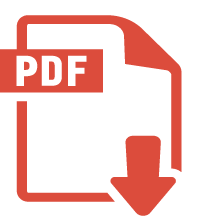 100 Spec Brochure pdf
About the 100
To fill the bag: A preset volume is measured into the fill tank by manually operating the inlet valve while observing the volume on the sight gauge. The sight gauge has adjustable presets. The fill spout is manually moved into the bag spout. The bag can be vacuumed and/or nitrogen purged before and after fill by using the foot pedal controls. The preset volume as shown on the sight gauge is transferred to the bag. The bag is manually capped and then fully locked into the spout with the lever assist.
Model 100 Manual Filling Machine Benefits
Easy Manual Production
Fill 0.5 to 1 bags per minute.
Bag-in-Box and Pouch Fills
Fills bag-in-box type bags and pouches from 0.75 liters to 20 liters.
Purge System
Optional vacuum and nitrogen purge for oxygen-sensitive products.
TORR Liquid Packaging Solution Comparison
See how TORR's Model 100 manual bag filling equipment stacks up against other TORR bag and pouch filling machines.
| Model | Pouch | Bag | Both | Purge | Rate |
| --- | --- | --- | --- | --- | --- |
| TORR 15 | | | | | 1-2 BPM |
| TORR 100 | | | | | 1-2 BPM |
| TORR 110 | | | | | 2-3 BPM |
Key Product Features
Stainless Reservoir Tanks
Two easy-to-clean tank sizes available (10L & 20L Depending on bag size).
Sight Glass Metering
Simply open the inlet valve and monitor tank volume to set the fill volume.
Optional Vacuum and Nitrogen
Complete control of Dissolved Oxygen pickup during filling along with cleaner fills of bags and pouches.
Bag and Cap Tooling
(3) Three sizes of bag gripper tooling available to fit most liquid pouchs and bags.
Check Out the Model 100 Pouch and Bag-in-Box Manual Filler in Action
TORR 100 Manual Filling Stand up Pouches
TORR 100 Manual Filling BIB Bags
Please Call 1-530-247-6909 for Pricing & Additional Info