TORR Model 110
Semi Manual Bag and Pouch Filler
Fills: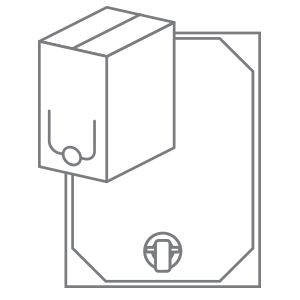 Bag-in-Box (BIB)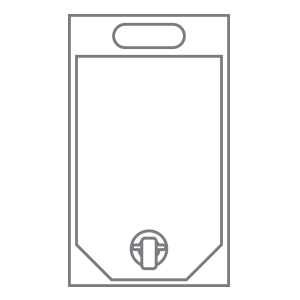 Stand up pouches with face mounted dispense taps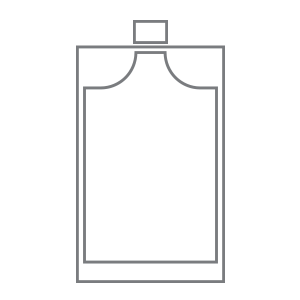 Stand up pouches with edge mounted screw cap
The TORR 110 Bag Filler is designed to fill stand up SUP pouches with face mounted fill spouts and bags from 0.75 to 20-liter capacity. It is a single head, manual filler. The operator loads each bag into the spout gripper and the cap is removed, when the bag is finished being filled the cap is manually placed by hand. Customer supplies product under pressure to the filler.
Product measurement: Turbine flow meter.
Contact surfaces: All piping is 316L Stainless Steel and FDA/3A approved plastics and flexible lines.
Utilities: 110-volt power required. Compressed air and nitrogen required with vacuum, nitrogen purge option.
Performance: Bags per minute is dependent on operator agility and size. Typically 2 to 4 BPM.
Base Price $7500.00
Base + Vacuum and Nitrogen Purge Price $10450.00
About the 110
To fill the bag the fill valve assembly is manually lowered onto the bag spout. The fill valve locks in position. The start fill button is pressed and the preset volume of product is transferred to the bag. The fill valve is lifted from the bag spout and the bag is manually capped with a "full lock" recap lever assist.
Filler Model Comparison
| Model | Pouch | Bag | Both | Purge | Rate |
| --- | --- | --- | --- | --- | --- |
| TORR 100 | | | | | 1-2 BPM |
| TORR 110 | | | | | 2-3 BPM |
| TORR 120 | | | | | 2-3 BPM |
Turbine Flow Meter
Fast accurate fills provide dramatically improved production speeds compared to the 100 filler.
Optional Vacuum and Nitrogen
Complete control of Dissolved Oxygen pickup during filling along with cleaner fills of bags and pouches.
Bag and Cap Tooling
(3) Three sizes of gripper tooling available to fit most bags and pouches.