TORR Model 140W
Automatic Bag Filler
Fills Bag-in-Box (BIB)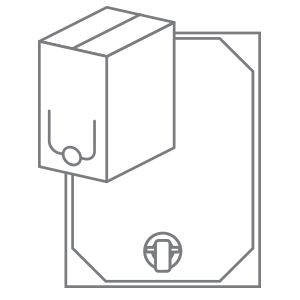 The TORR 140W Filler combines proven, robust and dependable mechanical design with precision automation. The bags are fed into the filler automatically from a web or perforated ribbon of bags. The empty bag is indexed automatically into the fill chamber. The bags are filled automatically while still on the web. The machine automatically indexes the filled bag out to the operator. The operator separates the full bag from the web after it is filled and places it into the shipping box.
Product measurement: 1" turbine flow meter is standard, +/- 0.5 % accuracy by volume. The turbine flow meter is constructed of FDA approved food grade acetyl plastic. Magnetic and mass flow meters are available as an option.
Product Contact surfaces: All piping is 316L Stainless Steel and 3A approved plastics and flexible lines. Utilities: Power - 110 VAC 50-60Hz @ 3 amps. Air - 90 PSI @ 6 CFM clean & dry. Nitrogen - Available as an option.
Operator interface: Allen Bradley PLC and PV touch screen. Functions are auto mode, manual, CIP operation, batch counting, and fill volume adjustment.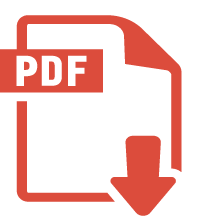 140w Spec Brochure pdf (.7mg)
About the 140W
The Fill head un-caps, fills, purges with nitrogen and re-caps the bag. The filled bag then rolls down the out-feed conveyor. The operator manually separates the bag and places it into the box by hand.
Filler Model Comparison
| Model | Pouch | Bag | Both | Purge | Rate |
| --- | --- | --- | --- | --- | --- |
| TORR 140 Hand | | | | | 4-6 BPM |
| TORR 140 Web | | | | | 8-10 BPM |
| TORR 145 (BIB) | | | | | 12-15 BPM |
Turbine Flow Meter
Fast accurate fills provide dramatically improved production speeds compared to the 100 filler.
Automated Bag Locking and Ejection
Bag gripper latch locks close during filling and automatically ejects the bag or pouch after fill cycle.
Touch Screen Panel View
Controls fill weights, adjust fill sequence and troubleshoot from the touch screen control panel.
Patented Fill Valve
Eliminates drips and dribbles, achieves Low Dissolved Oxygen (DO) while simultaneously increasing shelf life with Nitrogen Purge and Vacuum control technology.
Air Pad Oxygen Control
The air pad closes off the spout from below just prior to re-capping to minimize the amount of air entering the bag.
Web Fed Capability
The first bag is fed into the back of the filler and then handles capping, filling and recapping automatically.
TORR 140W Filler with Bag Separator in Action
Please Call 1-530-247-6909 for Pricing & Additional Info